A Recipe for romance at Royal Spice.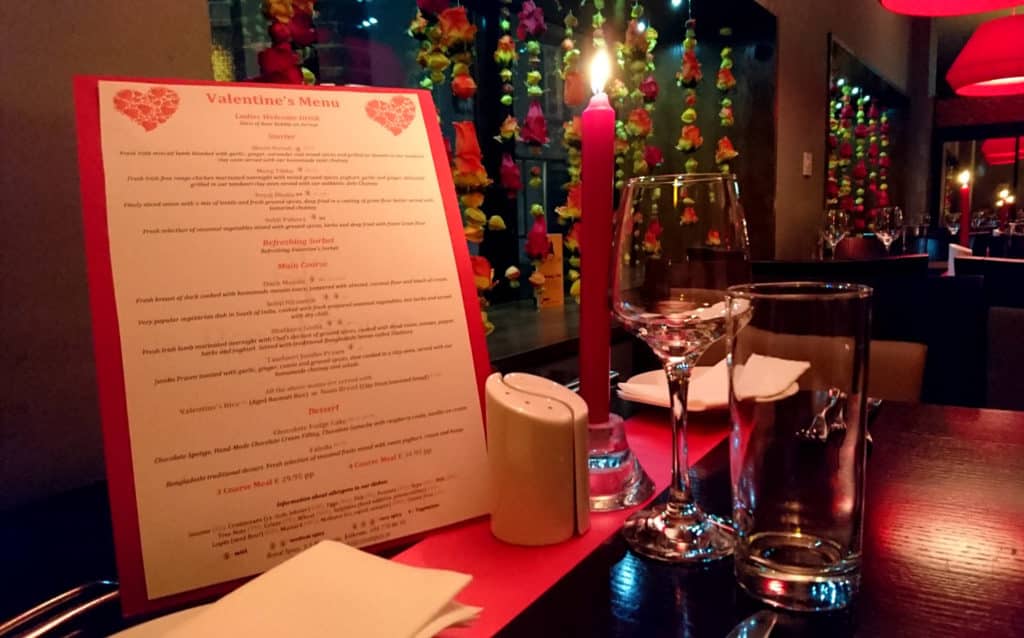 It's that time of year again where half the population are all loved up and planning their big Valentine's date. Valentine's Day may be one of the most commercialized holidays, but the enjoyment of celebrating a day dedicated to all things love is one to be celebrated. Each year on February 14th, people exchange cards, chocolates or flowers with their special Valentine. It's a day dedicated to that special someone in your life, a day of devotion and romance, a day full of love. Valentine's day is the perfect opportunity to celebrate your love and declare your devotion to your loved one.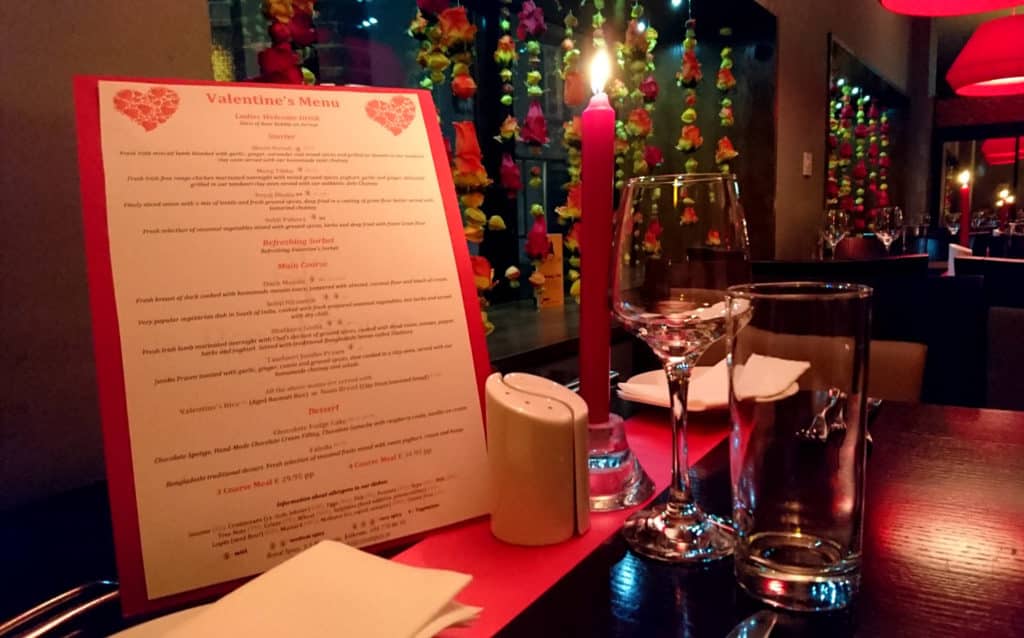 One of the most romantic ways to display your love on this special day is taking your valentine out for a meal. What's more romantic than sharing a meal with that special someone in your life. That perfect setting, mood, lighting, aromas, company, all combined to intensify the romance brimming on this magical day. A romantic meal for two is one of that best ways to celebrate valentine's day. Spices have all the qualities you need to literally spice up your meal and your night!
Why not mark the occasion with a romantic meal for two at Royal Spice. A candlelit dinner and delicious exotic Indian cuisine will surly add that extra spice to the occasion. From our affectionate starters like delicate samosas, onion bhajis and Tandoori Chicken, to Lovers sharing mix grill platters. Our dreamy mains ranging from Kormas and masalas to spicy jalfrezis and madras, and to complete your meal, who can resist our dreamy, creamy desserts from our selection of ice creams, cakes and sorbets.
Every curry prepared and crafted with care and attention, each curry really is a labour of love. Our chicken and meat is marinated with select spices to penetrate the meat and enhance its flavour. Our expert chef then takes this succulent marinated meat, cooked in the tandoori oven, and crafts each individual curry as to you desire. The complimenting sauces to your curry are also combined and blended to create a mouth-watering, sensational taste experience. You can adjust the heat to suit your tastes, add a little mango or mint chutney to have a lighter flavour or cool down your curry, or if you are both adventurous, then add extra chilli for an increased zing in your evening. Within the warmth of spices, the romantic ambiance and the company you share this Valentine's day at Royal Spice, lies a natural love potion that has all the ingredients needed to compliment your special valentines night.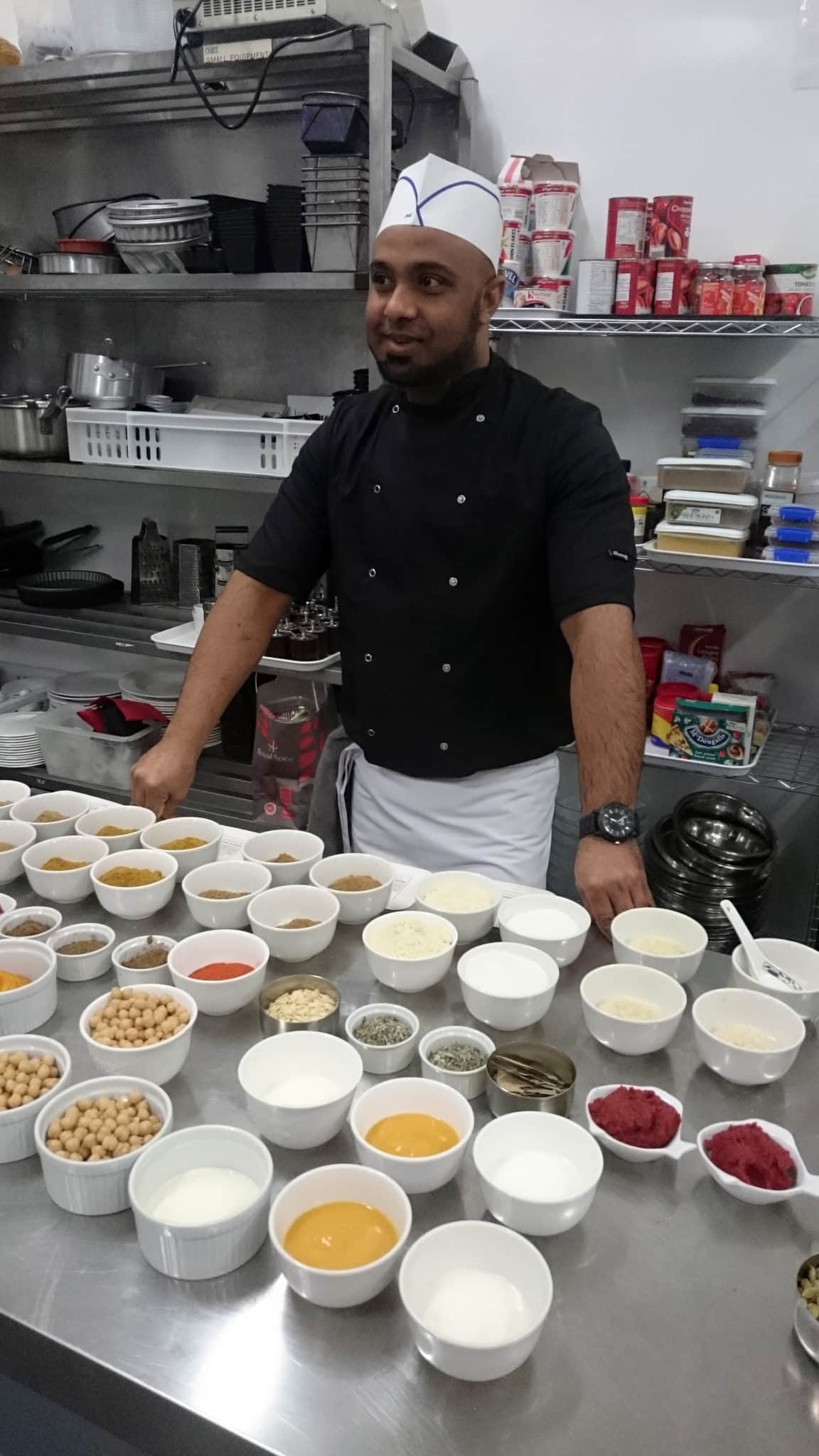 Here at Royal Spice we are already preparing for your special valentines night. Our chef Abid is preparing his valentines menu and its sure to be full of recipe's for romance and our staff already planning to create the perfect romantic setting for love to blossom.
We look forward to seeing you on the night and as always booking is advised to avoid disappointment. However, a romantic meal for two may still be sought if you prefer to recreate the romantic setting of royal spice form the comfort of your own home.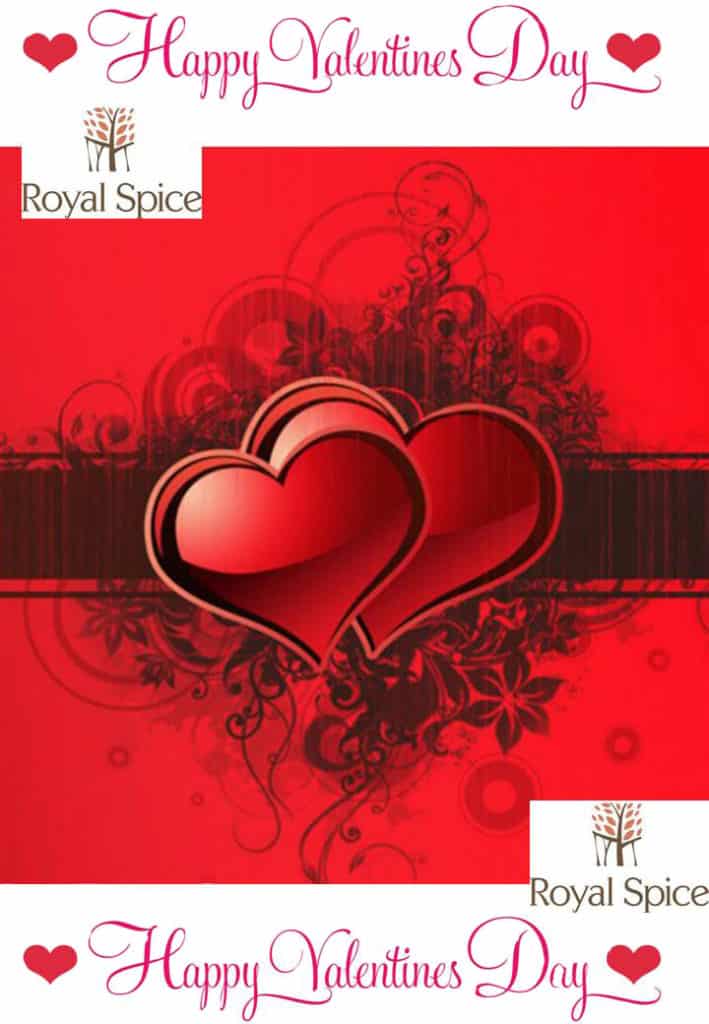 Subscribe to our monthly newsletter!
Sign up below to receive curated articles on beautifully living.