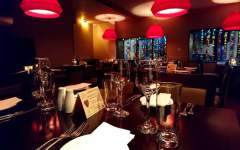 Easter Sunday
Easter Sunday, The day marks the anniversary of Jesus' resurrection after his crucifixion on Good Friday and Easter Sunday is sometimes also called Resurrection Sunday. Easter is a central and important calendar feast within Christianity and is the foundation of the Christian faith. Jesus, the Son of God, fulfilled prophecy and through his death, has given the gift of eternal life in heaven to those who believe in his death and resurrection.
Easter Tradition in Ireland.
Families get together and the religious ones would attend mass together in their local church. In Ireland, it is the tradition to wear new clothes on Easter Sunday. Girls may also wear green hair ribbons, a yellow dress, and white shoes. These colors are said to signify purity and a new start to life. Young lambs, spring flowers, eggs and birds are symbols of Easter in Ireland.
[huge_it_gallery id="2″]
Easter celebration in Kilkenny
Multitudes of believers attend a special mass on Easter Sunday. After mass, many families and friends gather for a traditional Irish meal. After meal, people, especially children, receive chocolate Easter eggs which are eaten. Now a days Kilkenny peoples beside celebrate their traditional activity they choose to eat exotic food this holiday period and they find this exotic taste only in Indian food. That are totally spice up their holiday with mouthwatering Indian taste.
Easter celebration with Royal spice
On this Easter Sunday holiday period Royal Spice Indian Restaurant share their Indian food with Kilkenny people since 2008. It's an amazing experience to make their Easter celebrating partner. Peoples are always choose to eat at Royal Spice in Kilkenny city, why? Because only we provide the authentic Indian taste by using authentic Indian spice and using the magical hand of our Indian dishes master chef. On the other hand Royal Spice provide a celebrating atmosphere with our cozy decoration that people feel home with their friend and family. We are ready to feel festive your Easter holiday with your best Indian menu.
[huge_it_gallery id="6″]