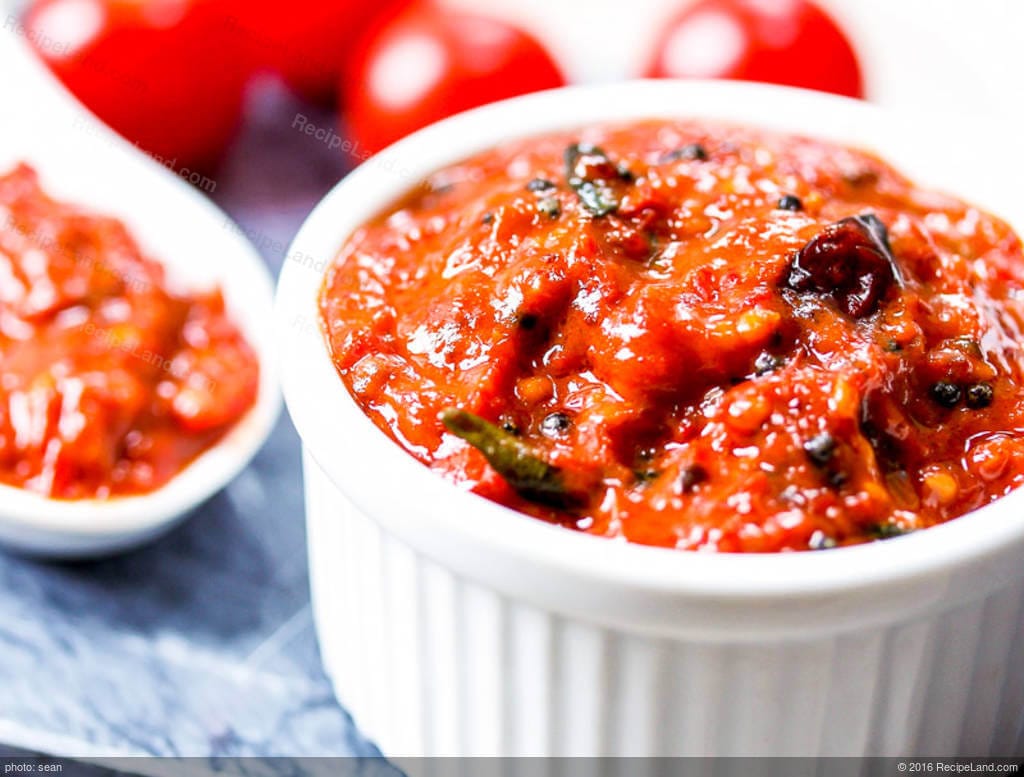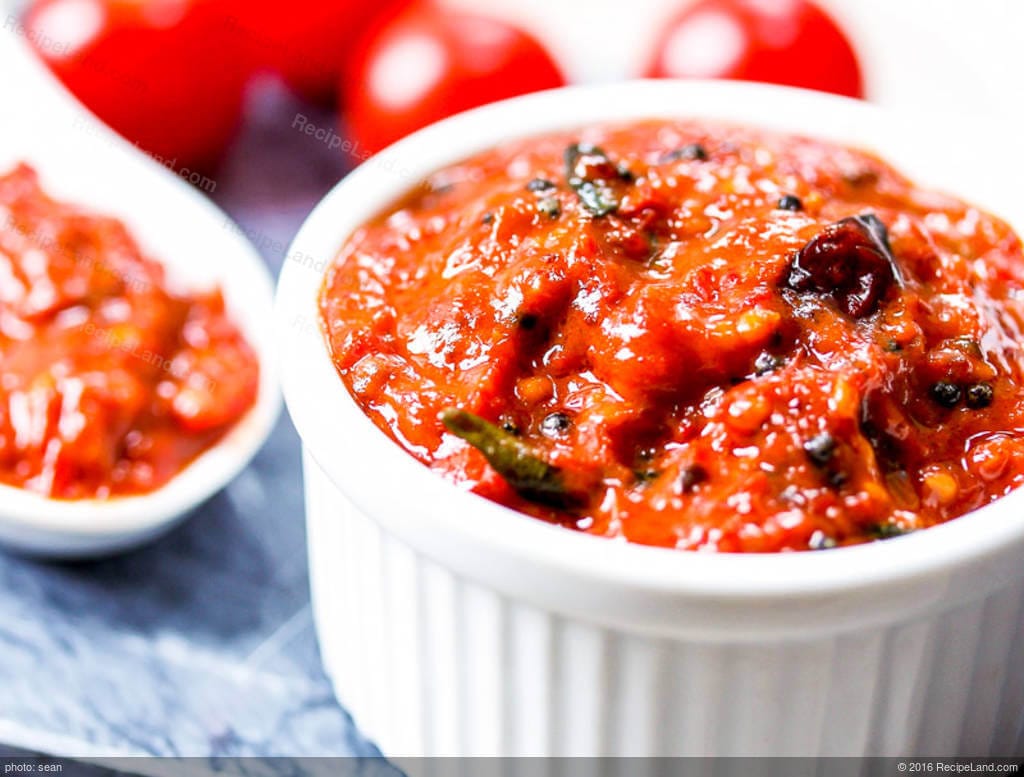 Tomato eggplant chutney recipe!

It is not bad to have small eggplant roasted with tomatoes to go with rice and curry. Really yummy. You can also keep this item as chutney if you want. So let's know the whole process of making this chutney.
Eggplant chutney with tomatoes
Ingredients list
Small brinjal- (chopped slightly crosswise)
Onion cube – half cup
Garlic cloves – 4/5 cloves coarsely chopped
Turmeric powder- 1 tsp
Kashmiri Red Chilli Powder- 2 tsp (if not available, normal red chilli powder can also be used, the color of Kashmiri red chilli powder is very beautiful)
Coriander powder- 1 tsp
Whole cumin – 1 tsp
Whole mustard half-tsp
Tomato paste- half tsp
Tamarind starch- 2 tsp
Salt – to taste
Tomato slices- 1/3 cup (can do with cherry tomatoes)
Oil- 3 tsp
prepared method
First add whole cumin seeds and mustard seeds in a pan when it heats up and when it boils, stir and cook with onion and garlic cloves till the onion cloves turn brown in color.
Now add all the powdered masala, tomato paste and a little water to the masala.
When the masala oil rises to the top, add the eggplants, cherry tomato pieces, tamarind starch and salt to taste, add 1/4 cup of hot water, stir it with a few green chillies, cover and cook on medium flame for 12 to 15 minutes.
Once the eggplant is cooked and serve this tomato eggplant chutney with rice and curry.
Enjoy .