Special Menu for Savour Kilkenny 2017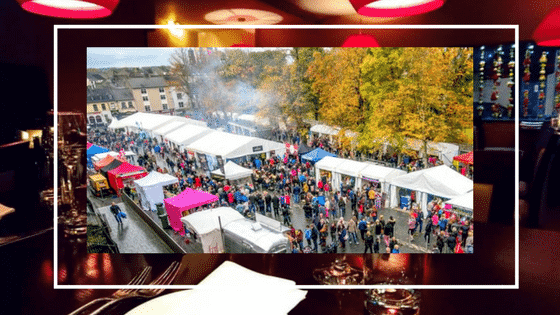 Savour Kilkenny is back over the Bank Holiday weekend (27-30th October) with the ultimate festival experience for all food lovers. Set against the backdrop of the beautiful medieval city of Kilkenny, Savour brings together local and national top quality food produce, talented chefs, a mix of exciting options in the food market, and plenty of foodie talks and entertainment for everyone to enjoy.
Once again this special weekend requires a special menu which is why we are delighted to announce our local inspired Savour Royal Spice Menu.
Savour Kilkenny Set Menu
To Begin
Veg Shingara (V)
Traditional lightly spiced bengali shingara filled with specially selected fresh local seasonal vegetables. Served on bed of onion chutney and accompanied by Mango & Basil Chutney.
Murg Sajn (D,M,GF)
Local free range chicken fillets marinated overnight with radhuni spices. Slow cooked in a clay oven. Accompanied with a Beetroot & onion chutney.
Boti Kebab (D,M,GF)
Organic fillet of lamb marinated with special herbs & cooked in a clay oven. Accompanied by a delicious mint chutney sauce.
Trout with Aloo Borta (GF)
Trout fillet lightly spiced & pan fried. Served on a bed of chutney aloo, garlic & fennel seed.
To Follow
Royal Duck (D,GF)
Local free range duck on the bone slow cooked to perfection with in-house blended spices & onion served in a creamy mango sauce. Garnished with organic coconut flakes.
Ghost Bilashi (GF)
Organic lamb fillet cooked with garlic and onion & freshly ground spices with a twist of bangaldeshi satkora.
Macchi Vujon (M,GF)
Trout fillet cooked with onion,tomato, curry leafs & house special sauce, kashundi Mustard sauce.
Niramsih Tadka
Fresh local seasonal chunky vegetable & split lentils cooked with some light spice.
To Accompany
Saffron Rice (D,GF)
Garlic & Coriander Naan
To Finish
Mango or Lime Sorbet
Mango Kulfi
Local Producers
Chicken Fillet= Butlers family farm Duck = Mary Walsh, Kilkenny Free Range Farm
Lamb=Castlemine Organic Farm Trout= Goatsbridge Trout Farm