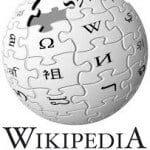 According to Wikipedia some stats about weather in our city – Kilkenny.
The climate of Kilkenny, like the climate of Ireland, is a changeable oceanic climate with few extremes. It is defined as a temperate oceanic climate. Kilkenny lies in plant Hardiness zone 9.
Extremes recorded at the station include the highest air temperature of 31.5 °C (88.7 °F) on 29 June 1976, the lowest air temperature of −14.1 °C (6.6 °F) on 2 January 1979 and the lowest ground temperature of −18.1 °C (−0.6 °F) on 12 January 1982. The maximum daily sunshine was 16.3 hours on 18 June 1978.
And below some pictures from our beautiful city from last few days …
But Kilkenny has more to offer.
Never-ending experience with so many different flavors and types of meals …
Try our selection of fresh prepared Indian dishes: